So its Tuesday and you know what that means...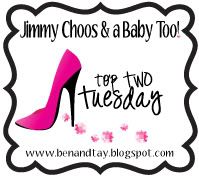 Top 2 Dream Jobs...
1. SURGEON. Yup. I would love to cut someone open and repair whatever is wrong on the inside. Growing up, I always wanted to be a doctor. My first 2 years of college, I even majored in pre-med. If I was given the opportunity, I would definitely go back to school and study medicine. What a great feeling it would be to successfully do a heart transplant and a couple years later see that person complete a marathon or something.
2. REAL ESTATE MOGUL. You know like Donald Trump. Just with out the weird comb over. I think I would be an awesome real estate agent. I would develop these enormous high rises, one in every city. And make them available for ANYONE. Live, work, play, whatever. I would be THE go to real estate agent to all the pretty (and not so pretty) faces of tinsletown.
You know you wanna play along. Its fun! Tell
Tay
I sent you lol.